We're on the job to serve you!

To our valued clients,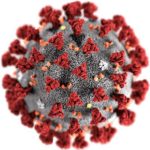 Out of concern for our community's health and safety, and with the recent increase in local and regional coronavirus cases, we have closed our Sandpoint, Idaho office to visits by non-employees. We're on the job and at work, but the office will be closed to visitors until further notice.
Our Fargo, North Dakota office remains open for business as usual. We continue to monitor the situation in both regions and will update as needed.
For those needing to drop off documents and tax information in Sandpoint, we have a drop slot near our front door. In addition, we have employed an online service for documents requiring signatures. It is secure, convenient and easy to use.
We are committed to our clients during the COVID-19 pandemic. Please reach out to us for any support you or your business may need.
If you have questions, please call or email us. Thank you!
Brad Williams, CPA, PFS
Mark Schiller, CPA/ABV, CFP